Years ago, when my family was happy and healthy, a friend of mine gave me a poem when I walked in a 60 mile Breast Cancer walk.  I was walking to support a friend of a friend and I had not yet been touched by the big "C" in anyone that was close to me.  That feels like a million years ago.  Too many friends have fought this battle, too many friends have fought until they couldn't.  My best friend and partner didn't know why he had to go… just that he did,  because of cancer.  While pulling out boxes of photographs to seek out every image we have of Samdog that has been tucked away over the years in random places, to assemble a photo album of our life together, I found this poem again, tucked in a box and written on the card that I once carried 60 miles.  It has lived on my refridgerator door, where I see it every day, ever since.
What Cancer Cannot Do.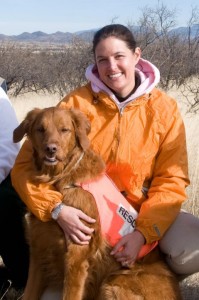 Cancer is so limited
It cannot cripple love
It cannot shatter hope
It cannot corrode faith
It cannot destroy peace
It cannot kill friendship
It cannot suppress memories
It cannot silence courage
It cannot invade the soul
It cannot steal eternal life
It cannot conquer the spirit.
I miss my dog every day.  But I have his love, his life, my memories and all of our stories.
Cancer does not get to have those, it cannot.